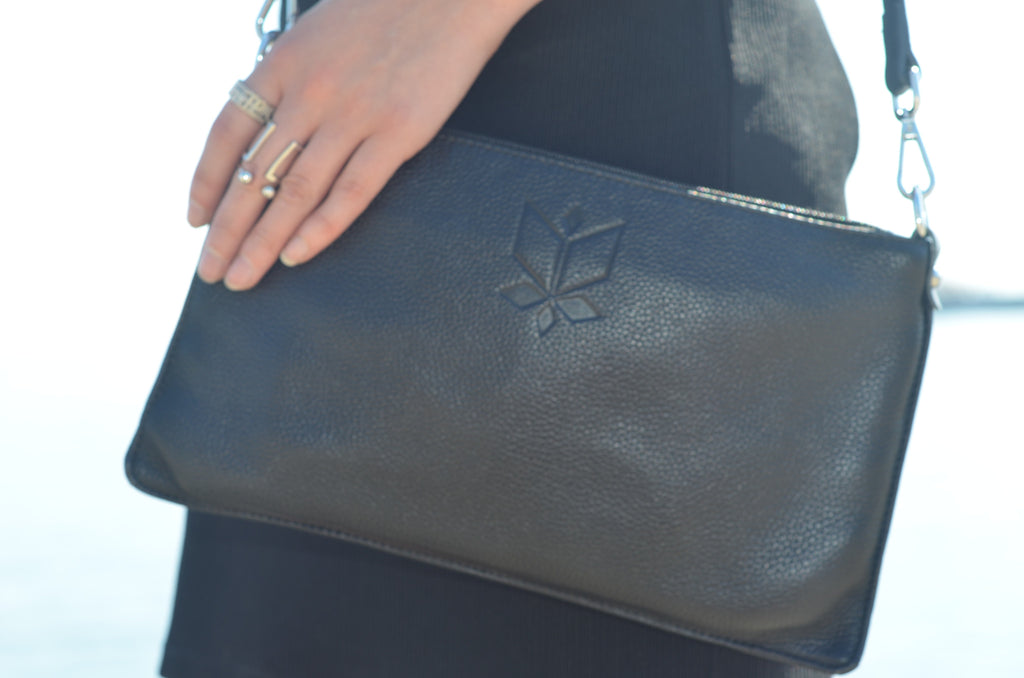 The Sole Empire Range is Designed in Melbourne, Australia Specifically for Strong, Fashionable Woman that want to stand out from the crowd. We pride our self's in the quality of Leather bags we design for you. Each style in our range undergoes heavy tests to make sure we deliver High Quality to every one of our customers. 
If you only buy one thing this season...
Opt for The Nicholas Bag for a luxury ensemble that goes from day to dark simply by changing the straps. You can wear it over the shoulder during the day then switch to the wrist strap for a glam after dark look. This Bag will hold your keys, wallet, phone and lipstick easily while still leaving space for any extras you need on your adventures. It Stands out from the crowd and is Glamorous which is the perfect combination.
In Classic Black Leather you can wear it with any colour that your heart desires.
Now go and spoil yourself… Every woman deserves a piece of Luxury in their lives….